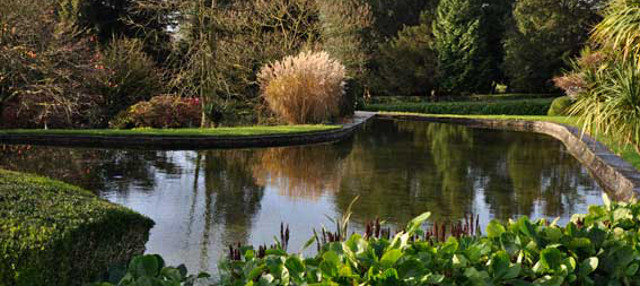 WELLBEING YOGI:
20th – 22nd March 2015 – Oxford
16th – 18th October 2015 – Ayurvedic Yogi Somerset
13th – 15th November 2015 – Oxford
[tab:OVERVIEW]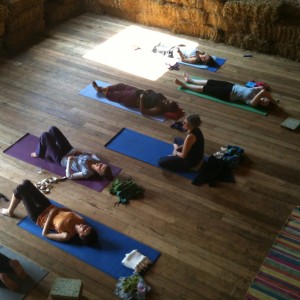 Our Wellbeing Yogi weekend yoga retreats are an opportunity for you to escape your daily routine, refresh body and mind and totally relax with a combination of yoga, meditation, vitality foods, and massage at our beautiful venues in the countryside. We have retreat venues all around the UK, ranging from stately homes to old mills, cottages to glamping, each with a special atmosphere and peaceful surroundings to help you unwind in comfort. Spend a few days completely dedicated to your well-being. Leave calmer, relaxed, rejuvenated, and revitalised.
For further information or to make a booking please contact us by email or telephone, 07812 052 742.
[tab:YOGA]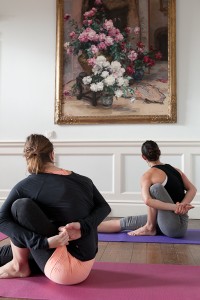 The classes are suitable for all abilities, from beginners to intermediate and advanced levels. Everyone is welcome. We have a range of very experienced yoga teachers who are the best of the best and are well practised at adapting the class for everyone's level. Whether it be Vinyasa Flow, Hatha, Ashtanga, Sivananda, Yin or others, all classes include pranayama, asanas and meditation to help increase balance, clarity and a peaceful mind. Morning sessions are a more dynamic practice and the evening sessions are gentle with lots of stretches, meditation and relaxation
[tab:FOOD]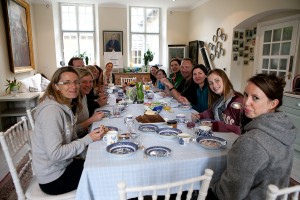 Enjoying healthy, delicious vegetarian food is an integral part of our Wellbeing Yogi yoga retreats. Our food is gently detoxing, it's all vegetarian, made without sugar or dairy products, and low in wheat and gluten. There are herbal teas and caffeinated teas/coffee for you to choose, and there's bread and cow's milk in the morning if you prefer it, but also soya and our own almond milk to enjoy.
The chef always makes a special porridge for breakfast, and there's granola, fruit, yoghurt and eggs to feast on. In the afternoon a healthy snack is prepared and then after evening yoga there's a wonderful 3-course supper for you. We bring our own chefs with us who all have their own flair and ability to create amazing vegetarian dishes to a very high standard. We offer fresh, local, seasonal and nutritious breakfast, lunch and supper. Our guests are always incredibly impressed with the diversity, flavour and creativity of our food. They also comment on how much better they feel and how inspired they are for their own cooking when they get home. There's simply no limit to what our chefs can do with vegetables! Food on our retreats is just as important as our yoga.
[tab:SCHEDULE]
8am- 08.25 am: Silent walk in tranquil surrounding countryside
8:40 am -10:40 am Morning yoga and meditation class
10.40 am Healthy nutritious veggie Brunch
11:30-1:30pm: Massage & free time: read, explore, enjoy the beautiful surroundings
1:45-2.45 pm Guided country walk
3.00 pm: Healthy light lunch
3:30-5:30pm: More treatments to pamper yourself or free time
5:30 – 7:30pm Evening yoga and meditation class
7:45 pm: Delicious vegetarian feast
The yoga retreat starts from 4pm on the Friday, with the first yoga class starting at 6pm. For 2 night yoga retreats, we finish at 5pm on the Sunday, after the walk and a light lunch and closing ceremony to send you on your way. For 3 nights yoga retreats we finish at 12pm on the Monday after the usual morning schedule until after breakfast.
[tab:ACTIVITIES]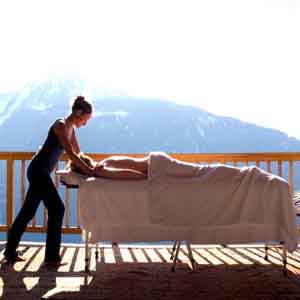 The main focus on our Well-being retreats are the afternoon walks in beautiful English countryside. Some of our venues have pools, tennis courts and hot tubs that we are able to enjoy too. Each venue has something different to offer; be it quirky local towns, stunning beaches, or ancient sights to explore. Our well-being yoga retreats offer you the space and time to get away from the normal pace of everyday life so our aim is to slow everything down in an actively relaxed way to allow yourself to take time out for you
[tab:PHOTOS]
[tab:PRICE]
From £295  for 2 nights
Prices are per person, based on a twin share. Includes breakfast.
For further information or to make a booking please contact us by email or telephone, 07812 052 742.