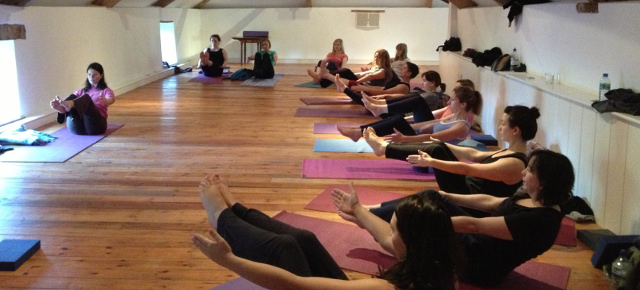 DETOX YOGI : 6th – 9th November 2015
[tab:OVERVIEW]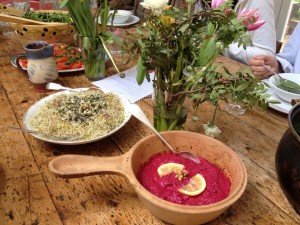 If you are feeling the need to take some time out from your daily busy life, relax body and mind and cleanse inside and out in a gentle and nurturing way this is the right holistic break for you. Whether you are getting fit for summer, needing a detox after a summer of fun or before a festive season of Christmas parties…come and join us for some R&R.  We run 3 night and 5 night detox and yoga retreats.
For further information or to make a booking please contact us by email or telephone, 07812 052 742.
[tab:YOGA]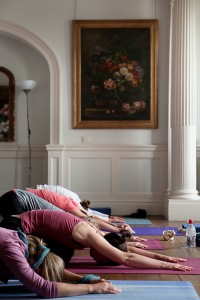 Come and join us whatever your ability. Our yoga teachers are highly experienced and able teach from beginners to advanced levels. Our classes vary on which teacher is joining us, but are usually Vinyasa Flow, Hatha, Ashtanga, Sivananda, or Yin. All classes cover pranayama, asanas and meditation to help increase oxygen flow, balance, clarity and a peaceful mind. Morning sessions are a more dynamic practice and the evening sessions are gentle with lots of stretches, meditation and relaxation.

[tab:FOOD]
We bring our own talented chefs to our retreats who specialise in creating tasty nutritious dishes to energise you and make you happy. On the detox yoga retreat a lot of the food will be raw and you can learn how to make nut milks, raw juices and other yummy raw recipes, including raw chocolate.  You will learn that eating raw is tasty, healthy, easy, creative and inspiring.  We will give you a handout of the basics to get you started on your return home.  The menu is creative, imaginative and delicious. Our food is an important part of the weekend and we want you to enjoy it and to inspire you for when you get home.  There will be some cooked food too, to get the balance right.
[tab:DETOX]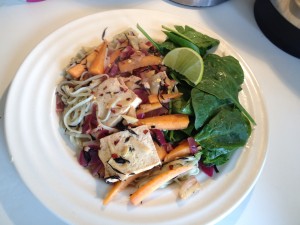 Our 3 day yoga detox retreats are Friday to Monday and we follow the same schedule as all our other well-being yoga retreats, however, the food programme is an introduction to detoxing with raw foods.  Our chefs are experts in raw food and with this knowledge they bring to you an introduction to food types that you would incorporate into a detox programme that is more intensive.  The yoga helps to cleanse the body and mind also and we have treatments to help support this process..  This retreat introduces you to what to expect for the 5 day detox retreat in a relaxed and friendly way, so if you wish to go further you already feel supported.
[tab:SCHEDULE]
 8am: Silent walk one morning/ detox juice/ raw snack before yoga
8:30-10:30am Morning yoga and meditation class
10.30am: Brunch of detox juices, inspiring detoxing and yummy brunch
11:30-1pm: Massages, free time to read, explore, have a sauna/hot tub/swim
1pm-3pm Guided walk one day, workshop another
3pm: Healthy detoxing afternoon light lunch
3:30-5:30pm: More treatments/hot tub/sauna/swim/relax
5:30 – 7:30pm Evening yoga, meditation and yoga nidra class
7:45pm: Delicious detoxing vegetarian feast
9.00pm: film on detoxing/relaxation time
Start and Finish Time
The retreat starts from 4pm onwards with the first yoga class at 6pm.  The retreat finishes at 12pm on Monday. The Saturday and Sunday schedule follows the above routine.
[tab:ACTIVITIES]
Holistic Treatments
Our own highly experienced therapists are on hand to soothe away your aches and pains. Choose from an array of wonderful different massages, facials, reiki, reflexology and more depending on your retreat and therapists available. Half an hour treatment of your choice is included in the price but you are welcome to extend your treatment at an extra cost.
Workshops:
On these detox retreats, we offer workshops on certain topics, so that the food you eat and the things you learn can be taken home and potentially integrated more easily into your daily routine.  Workshops such as, how to make raw juices, nut milks, healthy and delicious breakfasts, raw chocolate workshops, how to make healthy soups, creating a daily cleansing routine and so on.
Hot tubs, swimming pools or saunas:
To help support the detox, some of our venues have swimming pools, saunas and hot tubs, to help encourage and support the detox process.
Organized walks: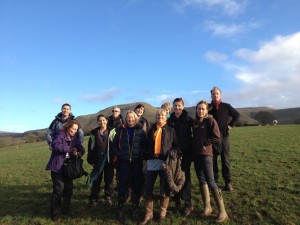 Are in the schedules and depending on the venue other sports and activities available. We are always located in beautiful surroundings with interesting places to visit if you want to get out and explore, or if you just want to rest then the retreat is the perfect place to do this.
[tab:PHOTOS]
[tab:PRICE]
Crow & Ewe Cottage

both have a double and twin room and the double has it's own en-suite with shower and the twin it's own bathroom with bath. They all have a spacious living room and kitchen.
3 nights: £425pp

The Roost Cottage

is where the communal dining area is and general meeting place and so it is a busy hub of the retreat. To stay in the twin room with en-suite shower and toilet it is:
3 nights: £395pp

The Calf Shed Cottage

has beautiful en-suite bathrooms and both rooms can be a twin or a double.
3 nights: £445pp
Prices are per person, based on a twin share. Includes breakfast.
For further information or to make a booking please contact us by email or telephone, 07812 052 742.