YOGA & SURFING CORNWALL 29 March – 5 April 2013
& 5 – 12 April 2013
Available as a 3 night (weekend), 4 night (mid week) or 7 day (full week) option
[tab:OVERVIEW]
This retreat is for surfers who want to get into yoga or for yogis who want to learn to surf, or for anyone who wants to enjoy the great combination of yoga and surfing! The yoga practice helps to enhance your balance, concentration and flexibility to help you get up, and stay up, on your surf board. Through your yoga practice you will learn how to enhance performance, prevent injury and feel calmer, more relaxed and more focused – perfect when undertaking surfing!
For further information or to make a booking please contact us by email or telephone, 07812 052 742.
[tab:LOCATION]
The retreat is held near Polzeath surf beach, close to the quintessential Cornish fishing village of Port Issac.

[tab:ACCOMMODATION]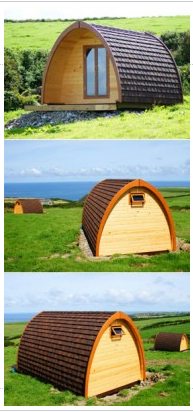 An old mill has been converted into the main farm house, with 4 double/twin rooms all en suite. It also includes two spacious living areas and a large kitchen where everyone gathers to eat.
'Julians House' is attached to the main house and sleeps 4. It has a cosy lounge area with a wood burning stove and private kitchen… a real seaside getaway.
If you love the outdoors, try staying in our eco-pods for some serious glamping! The eco-pods are wooden structures insulated with sheep's wool, equipped with a decking area and offer spectacular sea views.
Yoga sessions are held in a beautifully restored and converted barn, a clean open space which is perfect for calming the mind.
The retreat is a stone's throw from it's own private beach, with no neighbours as far as the eye can see… a truly magical place with amazing sunsets over the south west coastline.

[tab:ACTIVITY]

A typical day in Tregardock Farm includes:
8.00 am: silent meditation walk to the beach
8.30 – 10.00 am: morning yoga practice
10.15 am: brunch served
11.00 am – 6.00 pm: time for surfing (or other activity*, walk, have a treatment etc.)
6.30 – 8.00 pm: evening yoga practice
8.30 pm: dinner
* Please note: Activities including surf lessons, sailing, waterskiing etc. need to be pre-booked).
We have teamed up with Pete from Surf's Up Surf School, have the best team to learn surfing in Cornwall. We can take you climbing or coasteering, to bring you all the adrenaline sorts on and off the rocks! In addition, Camel Estuary Ski School are on-hand for anyone wanting to try water-skiing. Follow each of the above links to find out more about Surf's Up and Camel Ski School to find out more about who they are and what we can offer you during your time with us. Please email us with your requirements and we can organise a bespoke adventure package for you!
For those seeking quieter activities, the surrounding coastline is Cornwall at its best. There are miles and miles of coastal paths to explore, beautiful sandy coves to picnic and watch the waves rolling in. For more information about Polzeath and the surrounding area click here.
[tab:PHOTOS]
[tab:PRICE]
Barn:£395 per person (3 night stay), £395pp (Monday-Friday, 4 night deal), £675pp (7 night stay)
Eco-pods: £325pp (3 night stay), £355 (Monday-Friday, 4 night deal), £575pp (7 night stay)*
If you wish to stay for 4 nights outside of the Monday-Friday deal it is an extra £95pp (per night) in the barn and £80pp (per night) in the eco-pod.
The above prices are based on two people sharing a room. Single supplements are available for an extra 40% per person. All bespoke treatments and activities are extra.
* Price includes linen for the eco-pods.
For further information or to make a booking please contact us by email or telephone, 07812 052 742.